List of Training Programmes
K & A SYNERGY TECHNOLOGIES SDN BHD offers a wide range of Online Instructor-Led Training for in house sessions. We presently have 17 topics available based on Paint and Coating Technology, Material Technology, Colour Sciences and other related topics.
Note:
1. We a HRDCorp (Human Resource Development Corporation Malaysia) registered Training provider.
2. Malaysian employers registered with HRDCorp are able to claim for our training programs within the cost matrix pre-set by the HRDCorp.
3. All topics can be tailored to meet end requirements and target audiences.
4. To gain maximum benefit from these training programs it is helpful that participants have basic chemical knowledge, product exposure, and understanding of basic English.
5. Training time can be adjusted to the time zone of the trainee.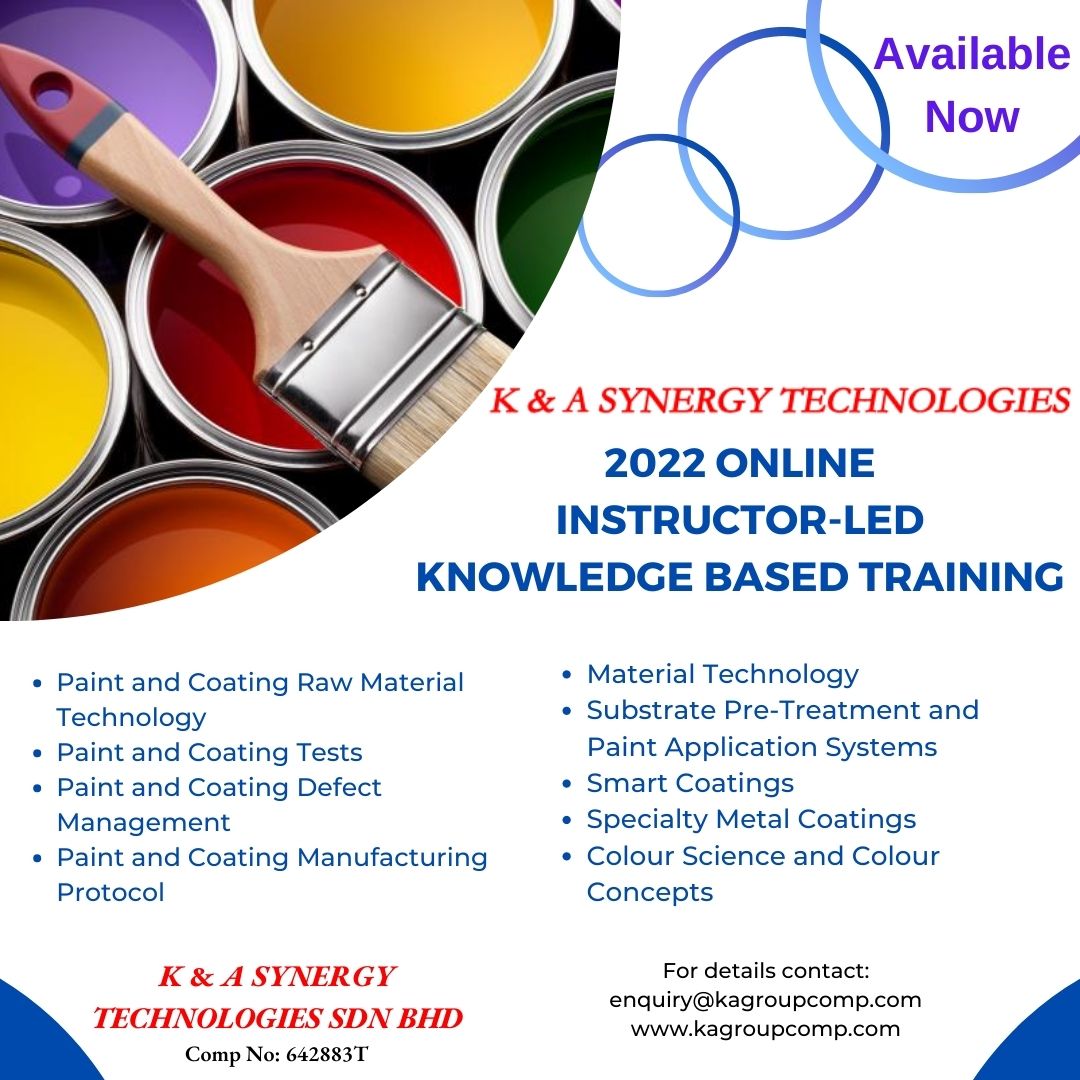 MAIN TOPICS AVAILABLE FOR ONLINE INSTRUCTOR-LED TRAINING:
Online Instructor Led Training



We are able to tailor make any topic based Paint Technology, Material Technology and Colour Technology. Connect with us on more details.
Topics on Environmental Sustainable Goals and Initiatives and Sustainability in Coatings. Continue to look out for updates at our site and LinkedIn.